ASIL WIRE ROPE
America than in the central office will be added soon.
Our Customer Service Department is ready to serve you
at 1-888-860-7674 or 714-545-7445
E-Mail: info@asil.us
Business Hours
Rope Works and US Rigging Supply are open for business 0800-1700 Pacific Time, Monday through Friday. The Pacific time zone includes such cities as Los Angeles and San Francisco. After hours, it is best to reach us by email by filling out the form below or fax, but you can always leave us a voice mail.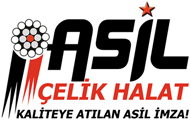 Information office in Turkey:
ADRES:
Esenşehir Mahallesi, Aybars Caddesi Uğraş Sokak No:11/1-2
Y.Dudullu – Ümraniye / İSTANBUL
TELEFON:
+9 0216 526 64 56 (pbx)
+9 0216 526 64 57
FAX : +90 216 526 64 84
E-Posta: info@asilcelikhalat.com